Hood cleaning is an interesting business.  Since we've been serving restaurants in the Austin Texas area, we've seen a ton of grease.  No, more like TONS of grease.  You see, if a hood is doing its job, it's pulling the oils out of the air, moving them through the exhaust system and collecting the oils and grease in a rooftop collector.  But, that oil and grease sticks to every surface that it comes in contact with in the travel from the stovetop to the rooftop.  And, since that grease is now stuck and is sticky itself, everything else that goes up the hood has an opportunity to stick to it.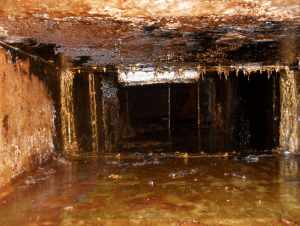 A friend of mine  use to like to gross people out by saying, "just imagine a greaseball with a hair stuck in it".  Yech.  But it's worse than just a hair. Its dirt, its lint, its human skin cells, its anything that can go airborne in your kitchen.  So, that's where we come in.  The Austin hood cleaning company with the best reputation for doing the best work in Central Texas.
Our job is to work our way through your kitchen hood exhaust system and find every bit of grease (and the gunk stuck in it), and then safely remove it.  We clean the complete hood system in accordance with NFPA Standard-96.  That gives you assurance that your hood cleaning is done in a way that the local inspectors in Austin will truly appreciate.  And its not just about the inspectors.  Our hood cleaning will give you confidence in your kitchen because you'll know that the part of the kitchen which is toughest for your staff to clean, is perfectly clean and safe for your patrons.
Now, if you want to become the Austin hood cleaning expert – keep reading.  I'll give you every possible detail that I can think of.  But if you have a commercial kitchen to maintain – you really just need to know two things: WE WILL DO YOUR HOOD CLEANING RIGHT and IT WON'T COST YOU A TON OF MONEY. Just pick up the phone and call.  We'll be right over.
Are you sure that your exhaust hood system is running at peak efficiency?  We can tell you.  A hood exhaust system that is running really well also minimizes the need for an extensive hood cleaning.  So, let us examine it and report back.  We'll give you suggestions on how to optimize the system and minimize the effort needed (and costs) of more extensive cleaning.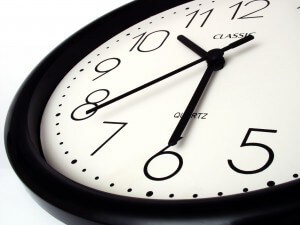 Are you thinking that you don't want to have your hood cleaning interfere with your business operations?  We understand how competitive the restaurant business is in the Austin area.  The lost business from being closed for a hood cleaning should not be one of those things cutting into your sales.  That's why we offer our services for anytime of day and any day of the week.  We roll like the night crew.  Need us after the bars close down – no problem.
Now, in Austin, we're not just about hood cleaning.  If you need us to hit a loading dock, your dumpster area, or even commercial kitchen hardware – we're there for you.
So, enough about us.  Let's talk about clients.  Over 100 restaurants in Austin and around Central Texas, count on Pro Hood Cleaning for their restaurant exhaust system maintenance.  You can too.  Call us now for a consultation.
If you stumbled across this and you need a restaurant hood cleaning company in Denver, Check out Proco Hood Cleaning.