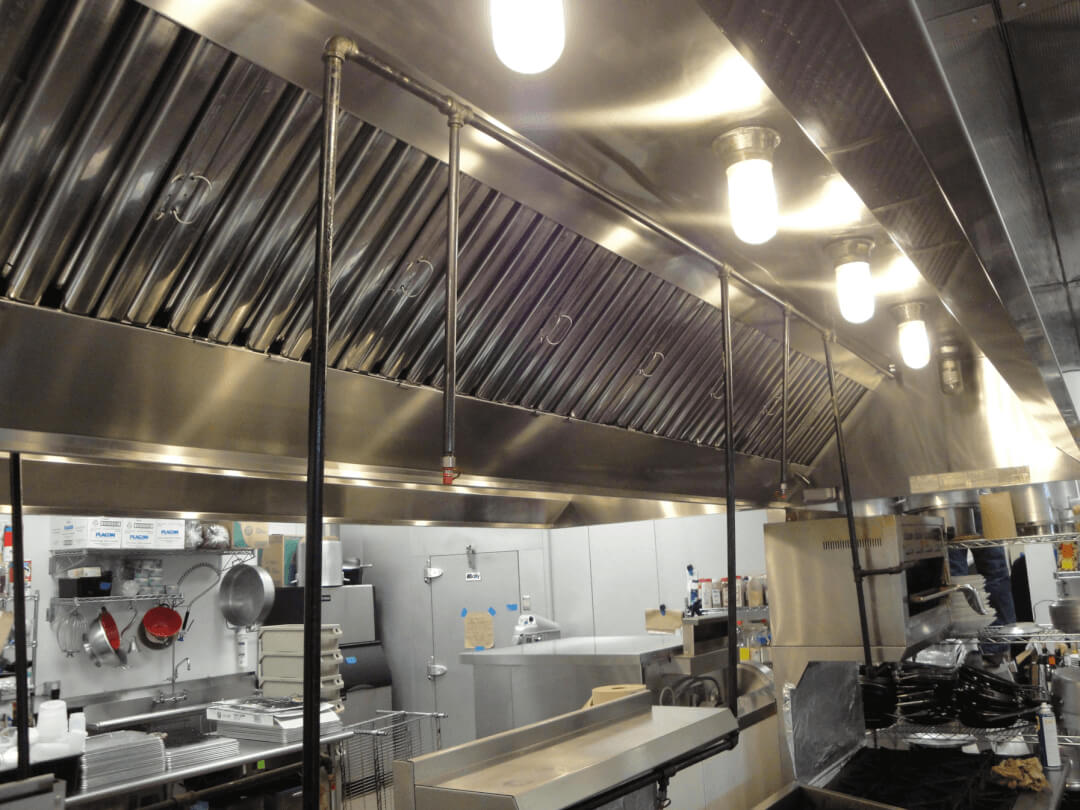 Ready for a exhaust hood cleaning?  Consider the company that cleans more kitchens than any other exhaust hood cleaning company in all of the Austin Texas area!
Why?  The team at Pro Hood Cleaning has leadership that demands that every kitchen be so clean that they would all be proud to eat in that restaurant.  Seriously.  Think about it.  The guys that get in there and really do a thorough exhaust hood cleaning are the guys that really know what is going on in the kitchens of every restaurant in town.  So, our teams clean with pride and will make you proud to know that your kitchen passes Pro Hood's extremely picky level of cleanliness. Check out our about page to know more about our company.
By the way, exhaust hood cleaning is not all that we do.  We can clean your whole kitchen, including all your restaurant equipment.  We also offer services to maintain your filters through our filter replacement program, we can maintain your fire prevention systems, and we are experts in kitchen grease containment.
We are good at what we do - so that makes us pretty darn busy.  As you can imagine, some of our clients do a lot of frying.  That means they need more frequent needs for their exhaust hood cleaning.  Our clients enjoy the benefits of prescheduling our next visit.  So they don't have to worry about ever being in questionable shape for a pesky health or fire inspection.  We guarantee that we will keep their exhaust hood is totally prepared for inspections.
If you have a restaurant or kitchen in need of a exhaust hood cleaning in Central Texas, we can help.  We serve all the towns around Austin TX, including Round Rock Texas, George Town Texas, Cedar Park Texas, Hutto Texas, Manor Texas, Kyle Texas and  San Marcos Texas.  If your place is close to any of those - give us a call.  We really want to be your exhaust hood cleaning pros.
Now, if you've read all this - you have spent too much time here, and not enough time on the phone.  Contact us right now to get your exhaust hood cleaning scheduled.  You'll be thrilled with our serving attitude and our teams attention to detail.  Call now.  Like I said, we're busy. It's because we're the best in Central Texas.  Call now and we'll give you a great price and get you on our (and your) calendar.
PRO HOOD CLEANING proudly services Central Texas for exhaust hood cleaning and is fully insured, bonded, certified and licensed.