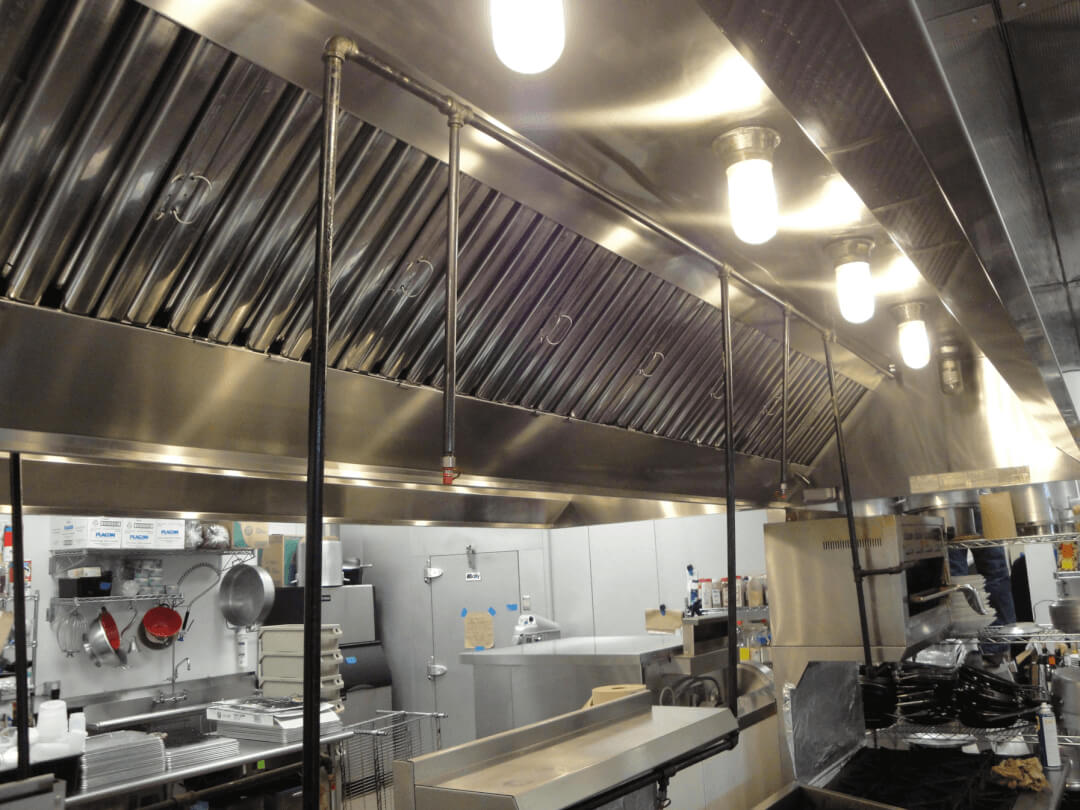 Maintaining and replacing the hood filters in your commercial kitchen exhaust hood is more important than you might think. Hood filters or grease baffle filters are designed to remove the grease-laden vapors from the air before they contaminate the exhaust hood ducts. Properly maintained filters are an important line of defense against a grease fire in your restaurant.
Cleaning Hood Filters
Hood filters should be cleaned every day to keep them free of grease and maximize their filtering capability. If you have a high temp dishwasher, run your hood filters through the dishwasher. If your filters are aluminum or galvanized we do not recommend cleaning them in the dishwasher. Chemicals used in commercial dishwashers will cause aluminum and galvanized filters to turn color and corrode.
Replacing Your Hood Filters
Conduct regular visual inspections of your restaurant's hood filters. When your filters become dented, corroded or are no longer easy to clean, it's time to replace them. Pro Hood Cleaning clients can purchase filters directly from us at our cost. We'll measure, deliver and install the new grease baffle filters free of charge. Because they are the most durable and easily cleaned filters available, we sell only stainless steel hood filters. You can always visit our about page to learn more about our company.
Pro Hood Cleaning carries filters to fit most brands of commercial hoods and is ready to give them to you at a great price.  But don't wait.  If you're looking up this information – we would assume  that you're seeing the need visually, or you know that you're do for an inspection.  Let us help you sooner than later.  Our goal is to make sure that you're damn proud of your kitchen and that your'e confident that you are not in danger of a fire or getting fined in an inspection.  Our team will not only install the filters for you, but we'll make sure that someone on your team is trained to watch for the warning sign of issues.
Our service area is Central Texas.  We're based out of Austin, TX and we serve the towns in the immediate area around Austin.  Our client list is extensive and extremely happy with the work that we do for them.  We would look forward to giving you that same great service that our clients know us for.  Contact us today.
PRO HOOD CLEANING proudly services Central Texas for hood filters services and is fully insured, bonded, certified and licensed.