San Antonio is full of amazing restaurants to eat.  I have chosen three steakhouse's to give you a little history and review some of the items on their menu.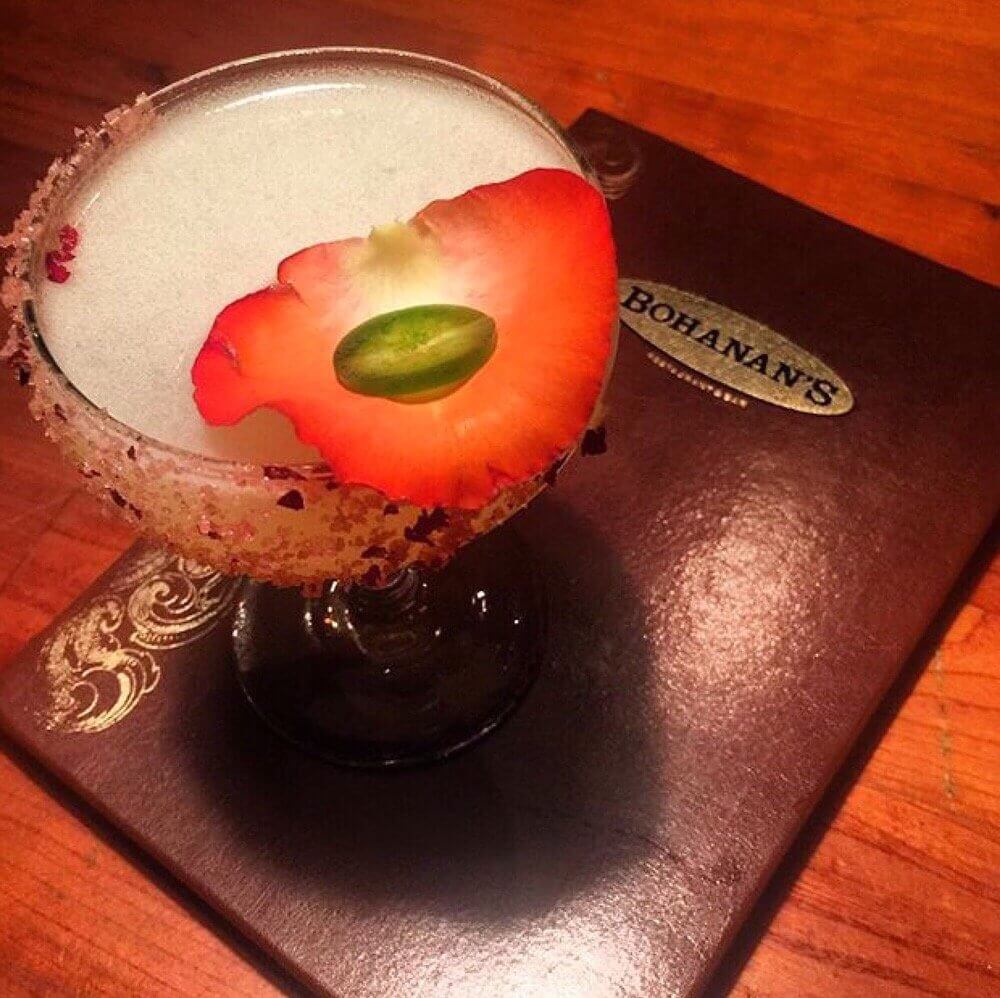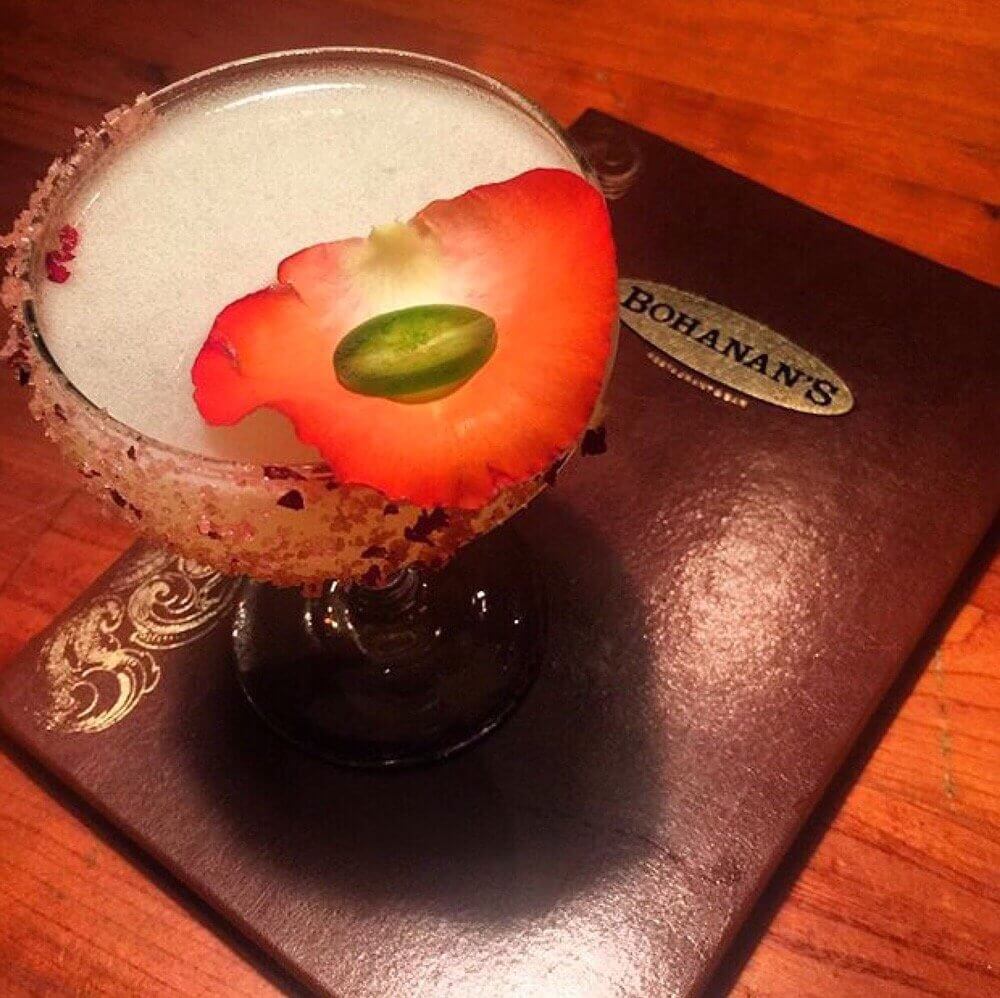 The first one I picked is Bohanan's Prime Steak and Seafood.  I think I chose it because I recently watched the series Hell on Wheels.  This series is about the race to connect the railroads from East to West.  The main character is named Cullen Bohannon (I know different spelling) who plays an integral part in bringing the two together.
Bohanan's Prime Streak and Seafood is located in downtown San Antonio in a historic building.  The owner and chef is Mark Bohanan who uses only the finest beef grilled over mesquite wood.  His seafood is flown in fresh daily.  The restaurant is upstairs and the Bar at Bohanan's is downstairs.
A popular lunch spot downtown, Bohanan's Bar has a great menu that is sure to please.  Late night plates and hors d'oeuvres are available with a variety of crafted cocktails, excellent wines, craft beers and top shelf spirits.
Growing up in the small town of Jourdanton which is about fifty miles south of San Antonio, Mark's grandmother and mother taught him to cook from scratch.  The king of barbecue, his grandfather, filled Mark with knowledge of meat and smoke.
Mark graduated at the top of his class in the Culinary Institute of America and went on to be an executive chef in private clubs and restaurants.  He worked with several top chef's in America.  This has enabled Mark to bring his own twist to true South Texas recipes in his quality restaurant.
Reviewing the dinner menu, I think I would start with the Escargot which is served in Pernod and Garlic Cream Sauce the topped with Brie and Fresh Herbs and Rosemary Bread.  The Seared Sashimi Grade Tuna is served with Sesame Seaweed Salad, Housemade Ponzu, Asian Aioli, Natural Pickled Ginger and Wasabi.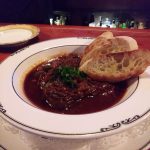 For a salad I would choose the Classic Lettuce Wedge that is served with Maytag Blue Cheese Dressing and Bacon Pieces.  Or maybe the Texas Heirloom Salad with vine-ripened Heirloom Tomatoes, Kalamata Olives, Spanish Manchego Cheese, Hydroponic Lettuce, Aged Balsamic Vinegar, Truffle Oil and Flor de Sal.
You have two choices for soup, Chef Mark's Famous Tortilla Soup with Pulled Mesquite-Grilled Chicken, Avocado's, Cilantro, Tortilla Strips and Monterey Jack Cheese.  One of my favorites is the French Onion Soup that is made with Rich, Slow Simmered Veal Stock, Three Aged Cheeses and House Croutons.
Entrees are a variety of beef cuts, pan roasted chicken or veal tenderloin.  You can add an eight-ounce lobster tail or sautéed lump crab.  Their seafood choices range from salmon from Alaska and New Zealand to Mesquite-Grilled Gulf Red Snapper Royal.
Finish off the evening with Dessert!  Try the Madagascar Vanilla Crème Brulee or their Deep Dish Pecan Pie.  With over six hundred and eighty-five reviews on the internet they get well over a four-star rating.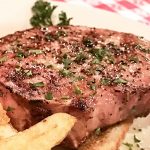 The Barn Door has served up amazing food and Southern Hospitality for over fifty years.  Their reputation for perfectly prepared steak and seafood has earned them over six hundred online reviews with a four-plus star rating.  On their website one reviewer said "You know sometimes you use to go to a restaurant and you use to love it so much, then suddenly something happened, and you stopped going?  Then you rediscover it and kick yourself in the butt because you should have been going there for the last decade?".
The long-standing tradition of excellent food and atmosphere in this historical building has been kept alive even though it changed hands in 2011.  Randy Stokes, who is the current owner, had sixteen years in the wholesale bakery business.  He is the type of owner who encourages patrons to engage him in conversation and share tales about the restaurant over the years.
The Barn Door also specializes in events.  Their Crownhill room is covered with pictures of San Antonio through the years and can be reserved for parties of twenty to forty people.  The History Room has a wonderful display of photos from World War One through Vietnam.  Their sound system is perfect for music or speeches.  For a more intimate dinner for parties of two up to seventeen, try their Wine Room.  The Fireplace Room has horse racing history decorations and a large fireplace for parties of two to thirty.  The North 40 is by far their largest room and can accommodate up to one hundred and thirty people.  There is a private grill the chef uses to cook for any occasion.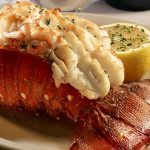 Bob's Steak & Chop House has fifteen restaurants from Carlsbad, California to New York, New York.  Eight of which are in Texas!  The first restaurant was opened in Dallas, Texas in 1993.  Known for its simple elegance and lively atmosphere, you will think you are dining at home with your own personal chef.
Surprisingly Bob's Steak & Chop House restaurants are known for their glazed carrots.  One is served with every prime cut steak and they figure they serve about three tons of carrots per week.   Their side dishes are not to be discounted at you can order their sautéed mushrooms or a tower of hand battered onion rings.  Their fresh creamed spinach is a great compliment when order with any cut of steak or seafood dish.
Bob's has an extensive list of award winning wines and you get a full eight-ounce pour.  Choose a spicy Syrah, buttery chardonnay or an earthy Cabernet Sauvignon.
Don't forget to leave some room for dessert!  You won't want to share their brownie sundae with any one.  It comes with a peanut butter and chocolate brownie with a large scoop of triple chocolate and peanut butter cup ice cream then it is smothered in a pecan chocolate butter nut sauce.  Pretty sure this is why they have over two hundred and forty reviews just in their Austin, Texas restaurant.
This article has been brought to you by San Antonio Hood Cleaning.  When you want your commercial kitchen cleaned and buffed to the perfect shine, call the professionals at San Antonio Hood Cleaning.